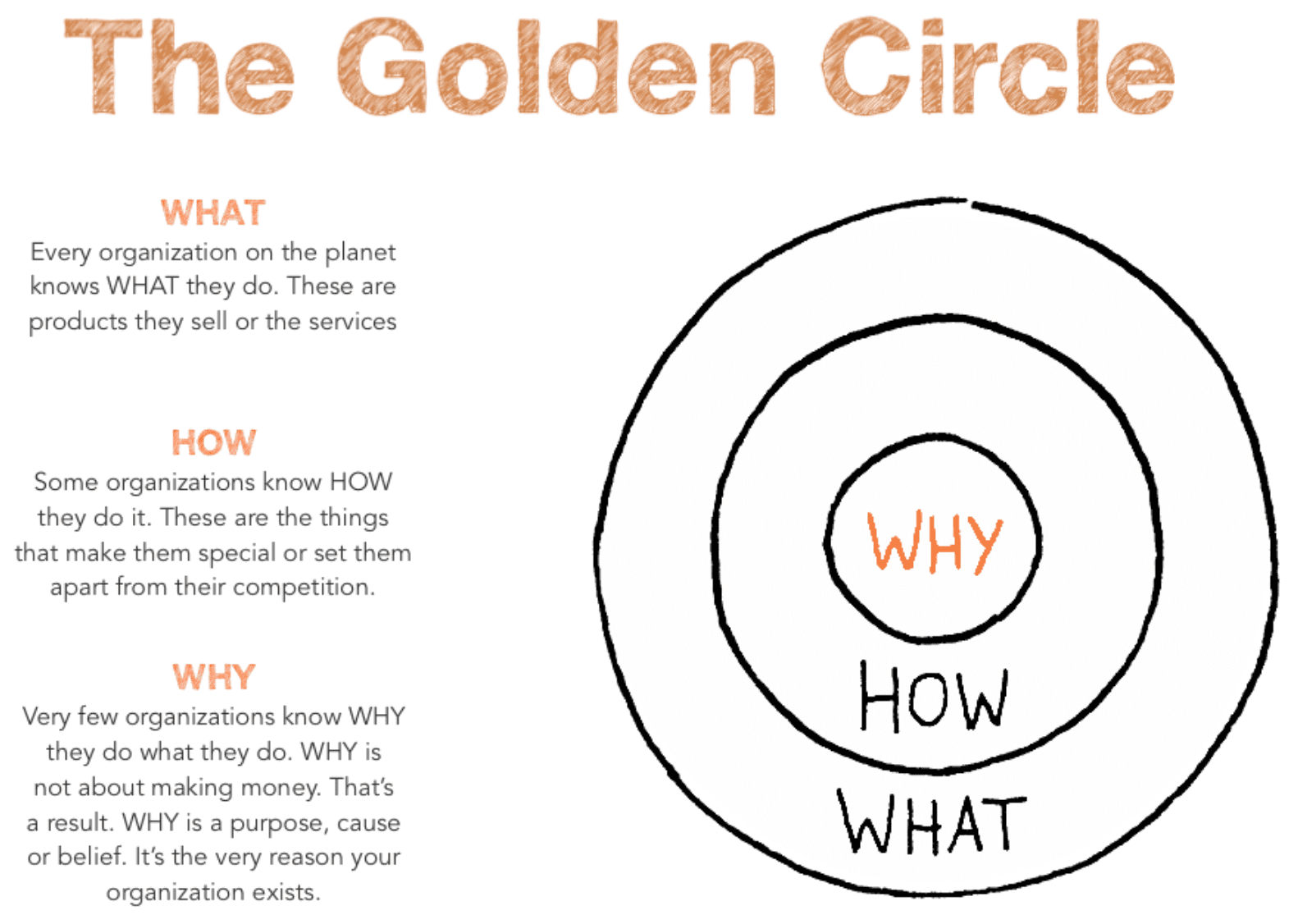 I recently watched an inspirational video by best- selling author and optimist Simon Sinek that really resonated with me. https://www.youtube.com/watch?v=QlBSiiNNchM He spoke of the importance of educators drilling down and considering the 'why'. Here are my reflections on some of Sinek's insights and how they can practically apply to primary education, particularly in light of the new Ofsted inspection framework.
'Are we helping kids find solutions to their own challenges which likely will become their strengths as adults?'
Amanda Spielman recently delivered a talk at the National Governance Association on the renewed education inspection framework. She remarked, 'Getting to the heart of it, this new framework is about 2 things: substance and integrity.' Sinek's point on developing both academic and non-academic traits seems to run parallel to the philosophy underpinning the new framework. Developing more than just academically successful pupils is key and when deciding what the traits, values and virtues are which we want to develop, we need to consider what will stand our pupils in good stead for their futures. By future, I refer not only to their subsequent academic journey e.g. secondary and onwards but their adult lives. Skills such as 'problem-solving', 'reasoning' and 'logical thinking' aren't restricted to the academic arena but are skills that we as adults employ all the time both in our careers and personal lives. This is especially important for those schools operating in areas of high disadvantage- we must equip our pupils with the skills that perhaps they will be unable to develop outside of those school gates! You often hear renowned individuals talk about their school experiences and comment on how very little of it was useful to their lives as adults. Maybe we should be asking the question, 'what do we want our pupils to say about their school experience and it's value to them in 20 years time?' in order to establish our 'why.'
'We're going to ask how we can help children be more curious…how to learn empathy…how to foster their passions rather than help them just make a grade…'
Don't get me wrong- I'm not at all suggesting that developing the ability to be curious and empathetic should be the only outcomes of successful teaching and learning. We of course want our pupils to achieve highly. But I do passionately believe that these attributes can directly contribute and act as a significant catalyst to a pupils' academic attainment and achievements. The ability to be curious for example is central to learning. Fostering passions in a pupil can focus and channel their motivation for learning and so on. Research studies have also established a link between pupils ability to be empathetic and their academic attainment, particularly in Reading.(Feshbach and Feschbach 1987). It seems that academic performance therefore, becomes a natural by-product of developing these broader attributes of the whole child.
This idea also circles back to curriculum design- it is an incredibly huge challenge to weave the teaching of these skills into the curriculum in a meaningful way and to strike a balance between academic and personal development. It is certainly a real breath of fresh air that this is referenced explicitly in the new framework- I really think this will allow us to more meaningfully reflect on the importance of this as educators and adapt the 'substance' of what we teach appropriately.
Our second judgement is personal development. It's about what the school does for children's broader development. It's about the school playing their part – along with parents and others – in children learning to be good citizens, confident and resilient, able to take on the challenges of the future. I should say, with personal development, that we're not attempting to judge the outcome. We're looking at what schools are putting in to it and how they're approaching it– Amanda Spielman
'We have no metrics in school for the whole person…'
Sinek makes a great point about the absence of a metric to recognise and indeed celebrate the progress pupils make in their personal development. Best practice for this comes from our Early Years Foundation Stage, in my opinion. EYFS track both academic and personal development concurrently and offer each equitable weighting. 'The Characteristics of Effective Learning' are in essence this very metric. There are many things KS1 and KS2 can lend from the EYFS and this 'metric' is certainly one of them. I think the challenge here is measuring this over time and tracking this development as we would a child's development in Mathematics or Science. Unlike quantitative metrics- percentage of pupils meeting the standard in Reading- this is far more subjective and qualitative by nature. How do we go about doing this in a way that gives us 'data' in terms of assessment for learning and not just for the sake of creating 'data' to justify it's presence in our curriculums?
'Leaders are responsible for the people that are responsible for the results. Administration serves the teachers and teachers serve the students…'
This is a crucial point from Sinek and has possibly never been more pertinent in our primary schools. Teacher retention is a critical issue and amidst this crisis we are still grappling with the challenges of serving the pupils we teach to the highest possible standards. Sinek remarks that when leaders are asked what the most important thing is they respond with 'the pupils' and rightly so but I think there's definitely something to be said for nurturing and supporting our teachers as much as we do our pupils and putting both at the forefront of our schools. This can be on many different levels. For example, giving teachers a sense of agency and involvement in their craft and the curriculum they deliver, all the way down to the small things- providing teachers with the necessary flexibility to strike a good work-life balance. Staff wellbeing has never been more important and if we are to expect great, high-quality teaching from our teachers we need to as leaders, serve them respectfully and compassionately. The move away from 'teaching to the test' is certainly a step in the right direction and acts as the perfect opportunity for leaders to reflect on why their teachers got into the profession in the first place and how to preserve that 'good stuff' without it being shrouded by other factors.
I would highly recommend giving Sinek's video a watch (link above) because it really does act as an important reminder about establishing and sustaining a real and authentic sense of purpose in the work we do. If we can somehow remind ourselves of this purpose at every turn, I'd like to think we could make our schools even better and face our challenges as educators with a renewed sense of resilience and optimism.